Resources
[ARTICLE] DPC DATA Tool Measures Climate Risk for Local Governments, School Districts
The Bond Buyer's Lynne Funk covers DPC's new MuniESG Solutions in this March 18th article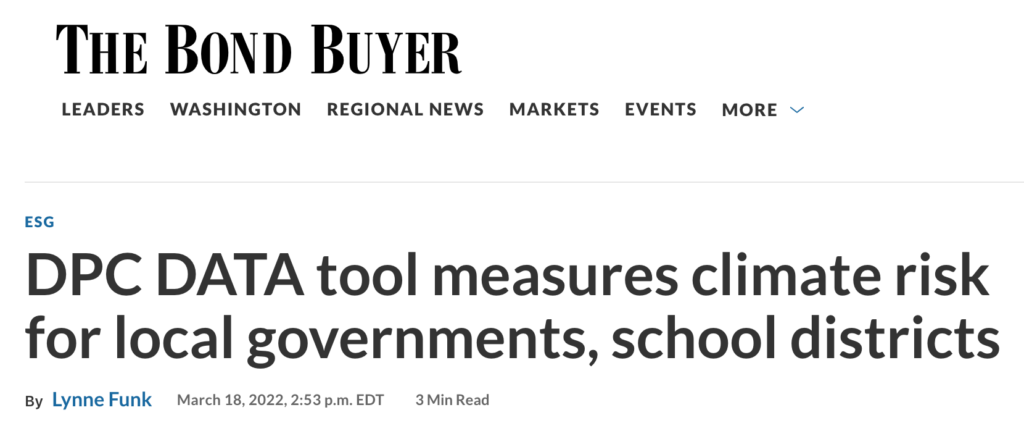 MuniESG Solutions was created in response to demand from DPC's clients for climate risk data as the key component of a market-wide trend toward sustainable or ESG investing, said Ken Hoffman, DPC president and Triet Nguyen, DPC vice president of strategic data operations. DPC is using data from SRS, a spatial finance firm whose methodology integrates geospatial data into investment and asset risk models.
The launch of MuniESG comes as the focus on and interest in ESG from nearly every public finance participant — from investors to issuers to regulators — has grown.
Get the latest advances in your inbox!
Sign up and get the latest news and insights about DPC DATA's municipal bond credit, disclosure, and compliance data solutions delivered right to your inbox.